CHOOSE A SERVICE YOU WANT TO GET
WELCOME TO THE BEST SHREDDING COMPANY IN VANCOUVER
OUR COMPANY

---
Our Employees have extensive experience in shredding and information destruction from 1997 to date. We have serviced all sectors of business in both the public and private sectors. The list includes Federal and Provincial Governments, as well as, banking, retail, legal, and insurance companies.. Let us discuss with you how we can optimize your service and reduce costs while improving the security around your information management.
WE WILL CALL YOU BACK
Send us a message and we will get back to you ASAP to answer any questions or concerns you have regarding a shred.
When I called InfoShred in a panic I thought there was no company who was going to be able to shred my financial documents that same day in a secure truck. If there was I assumed they were going to charge me an arm and a leg. I was pleasantly surprised though when I spoke with Brian, he was extremely polite and quoted me lower than his competitors even with the same day shred. I really appreciate you guys helping me out of a jam, I wish you all the best and will most definitely come back.

Thank you Brian for providing years of exceptional service to my company. We all thank you for the hours saved of manually having to shred our own documents. There is no other company for us but InfoShred!!

I have to say that I was truly impressed with our shredding service today! Mike was very courteous and professional throughout the whole process from start to finish. Mike's professionalism and ability to get to the job done exceeded my expectations, and his commitment to great customer service is to be commended. Keep up the good job Mike! I would definitely recommend your company to anyone of our associates who need shredding service in the future.

I am extremely happy that I called InfoShred for my emergency shred. I had to have someone come and shred my documents that day and I was lucky enough to find InfoShred who was able to take of it immediately! I am so happy I found you guys, thanks Brian!

OURSERVICES
INFOShred's On Site Mobile Document Shredding can ensure sensitive business and employee information is protected against misuse, identity theft, and loss while staying compliant with privacy laws required by both Federal and Provincial government regulations. The On Site Mobile Document Shredding process takes place on our secure truck before it leaves your property.
INFOShred's On Site Mobile Document Shredding trucks can shred up to 5,000 pounds of paper an hour, ensuring the highest level of efficiency Hands free process and state-of-the-art shredding technology within every truck guarantees highest level of security in the industry.
Our On Site Mobile Document Shredding Services include:
Security Site Assessment — A INFOShred Security Professional will provide a consultation to uncover your document management needs to determine what type of document shredding services will work best for your business. Container Size & Placement — afterthe initial assessment of your document shredding requirements, INFOShred Professionals will optimize the container type and placement of containers at your facility. Regular Service — On site mobile document shredding containers are serviced at regular intervals by a INFOShred Security Service Representative to ensure timely destruction of sensitive documents and records. Purge Service –Office Cleanouts — available next day service. Proof of Service — once the shredding service is completed, a Certificate of Destruction will be issued inclusive with the invoice noting date and quantity. Recycling — All shredded paper documents INFOshred handles are recycled as part of our commitment to improving the environment.
InfoShred is insured for $3,000,000 liability with regard to On-site shredding of Electronic media and paper products.
SECURE DOCUMENT SHREDDING
Account data
Banking information
Brainstorming notes
Cancelled checks
Copies of checks
Customers' addresses
Customers' names
Drafts of contracts
Drafts of letters
Drafts of proposals
Education records
Employee information
Insurance information
Internal memos
Loan information
PAPERSHREDDING
Market analysis
Medical information
Misaligned forms
Misprinted copies
Obsolete contracts
Obsolete records
Patient billing information
Patient names
Payroll information
Phone logs
Phone messages
Purchase orders
Sales call reports
Sales information
Shipping data
ELECTRONIC SHREDDING
IDE Hard Drive
Sata Hard drive
PC
Laptop
Tablets
External
Cell Phones
Blackberry Devices
Palm Pilots
Drafts of proposals
MP3 Players
iPads
DVD Disks
CD Roms
Floppy Disks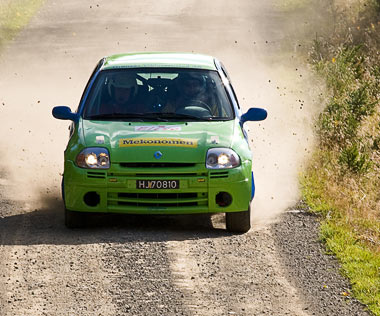 HOW IT WORKS
INFOshred can assist in establishing a scheduled, regular shredding service on either a weekly, bi-weekly, every 4 week or offer a custom service for special circumstances. We will provide your business with secure, lockable bins or executive consoles, at no charge and employees can then secure their information for confidential disposal. We will help you to develop an optimized shredding service that conforms with the Canadian Privacy Requirements, such PIPA and PIPDEA, while adhering to best practices and the shortest chain of custody – from your door to our truck. We also offer a one-off or purge service that covers any job size. We will come to your location and securely shred any clothing, paper or electronic media that you may have hands free and onsite. Our shredding service in the Lower Mainland of British Columbia is a transparent process that provides you with the peace of mind that your confidential-information assets will never fall into unauthorized hands leaving your company and employees secure. Risk Reduction is INFOshred – Shred OnSite